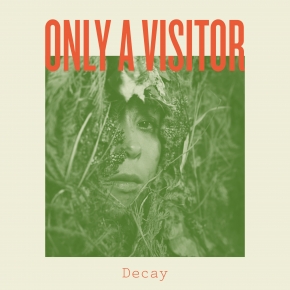 "One of 10 Vancouver acts to watch" -CBC Music
Described as "Bjork's light-footed nymph child," (Beatroute) Vancouver quintet Only A Visitor brings a precise and buoyant live energy to song-crafting with their "kaleidoscopic compositions" (Dusted Magazine.) Fusing together avant-pop, jazz, classical and DIY influences and substituting guitar with three part harmonies that "display a delightful innovation" (HuffPost,). Formed in 2015, they have released three albums to date and have recently signed to Mint Records for their fourth release, Decay. 
With drummer Kevin Romain, bassist Jeff Gammon, and vocalists Emma Postl and Celina Kurz, classically trained but DIY nurtured songwriter and arranger Robyn Jacob wraps gently asymmetrical sonic tendrils around pop skeletons. Only A Visitor's experiments with arranging for three part harmonies and delicately complex interplay between the keys, bass and drums show how their sound has matured, with precise yet limber songwriting, and each tune containing its own Easter egg of compositional tricks. 
Decay's musical ecology showcases the band's distinctive collective sound, which sits in a lush pocket where the keyboard, bass and drums easily converse in twisted and subtle rhythmic games. Expansive harmonies, such as the ones that open up in the chorus of "Fraud of Finery" provide colourful foliage for the long branches of chord progressions that weave through many of the songs. 
Playfully nostalgic, as in the song "Degree by Degree," the harmonies form a lilting and harmonically unsettled vocal call and response, set over a laid back foundation of bass and percussion. In the track "What Does Waiting Mean" they braid around each other like a double helix, playing a front and centre role while also providing the backbone alongside the asymmetrical keyboard lines. The song "I Am At Ease" features an additive compositional style, slowly piecing each phrase together by adding one more word each time through. Gentle harmonies evoke a fog in which the listener finds themselves in a slow and meditative daze.
The band's exacting sound is deceptively relaxed and playful on this record. Exploring themes such as memory and it's disappearance, the ephemeral and cyclical nature of existence, the chain of generational knowledge transfer, and the fruitful potential of things breaking down, the album is a nod towards returning: to the places of your childhood, to the land, to living with integrity and sincerity through a whole life and towards its end.