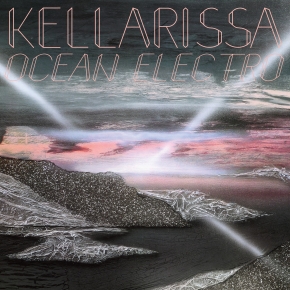 Larissa Loyva has a long history with Mint beginning with the 2005 release from her project with Nik Krgovich, P:ano. Since then Loyva has had her hand in a boat load of projects including Fake Tears, The Choir Practice, How To Dress Well and has served as a touring member of Destroyer. Loyva is back in action as Kellarissa (which translates from Finnish to "in the basement") for the release of her third album on Mint entitled Ocean Electro. The albums sweeping synths and ethereal vocals fit in with the spirit of fellow BC based new age/experimental pop artist such as White Poppy and Mourning Coup or synth pop revivalists like Molly Nilsson or Tropic of Cancer.
"Ocean Electric" kicks off the album bursting with energy and adorned with icy synthesizers that sound straight out of a Berlin club playing obscure minimal wave singles.
Recorded in Vancouver, BC with Jay Arner.
Mastered by Josh Stevenson