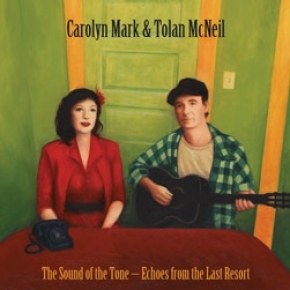 The album ends with the inevitable descent from Queen to Whore- a pair of songs- We Weren't Always Old Whores- a lament begging forgiveness of the former self for falling short of youthful expectations and You're not a Whore (if no one's paying) -obviously/perhaps about the music business? Any business? features not only tandem tasteful trombone (Allen Pleasants)  and gargle solos but a children's chorus. Mark allegedly "borrowed" kids from her brother and Vancouver musical friends The Burnettes, stood them around microphones and had them sing "You're not a horse if no one's NEIGHing" and payed them in ice cream. 
Available on VINYL and CD, The Queen of Vancouver Island is now in the terminal. 
Would all drivers please return to their vehicles?