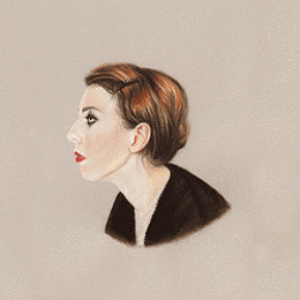 Anaïs Nin described life as a process of becoming, a combination of states people have to go through. For her, people fail when they elect a state and remain in it, resulting in a kind of death. fanshaw, the musical persona of Olivia Fetherstonhaugh, has managed to cheat this kind of death in her brief but accomplished three years on the Vancouver music scene.
Written over a five-year period, the debut album Dark Eyes explores the dynamic tension between individual and identity through Fetherstonhaugh's direct yet revealing prose. Each lyric teems with a passionate desperation yet the urgency of fanshaw's narratives are offset by a soothing delivery that rivals her unparalleled writing.
Fetherstonhaugh has taken her time with her own music, spending upwards of an entire year writing a song. Ever the patient perfectionist, the singer/songwriter has maintained and further honed her performance skills over the last five years by playing with Mint Records' recording artists the Choir Practice and regularly with fanshaw. The slow growth has benefited fanshaw immensely as the music has been put through the mill and made sharp while at the same time allowing the proficient trio to establish a loyal following of admirers.
The process of becoming has not stopped for Fetherstonhaugh and her dense yet accessible fanshaw. Her affinity for digging deeper into the fabric of her character's lives along with fanshaw's incomparable music talent and cohesion, suggests that she is just getting warmed up. Dark Eyes was released on Mint Records in February 2010.
180 gram vinyl with artwork by Karin Bubas.