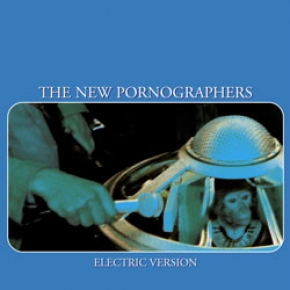 The highly anticipated follow-up to the Juno award winning and plaudit magnet Mass Romantic quickly became a legendary summer album. Electric Version picks up where Mass Romantic left off, an exuberant joyful blast of hyperkinetic sunshiney pop. With vocals supplied by Carl Newman, Neko Case, and Dan Bejar among others, Electric Version is available on these Vancouverites' hometown label, Mint, and on indie powerhouse Matador for everywhere beyond Canadian borders.
This is what the esteemed folks at the home of Cat Power, Guided By Voices, et al had to say back in the day:
"Here at Matador HQ we've had to order an extra big prescription of Calm The Fuck Down Pills because we've just completed a licensing agreement with Mint Records to release the long awaited 2nd album from THE NEW PORNOGRAPHERS in the USA."