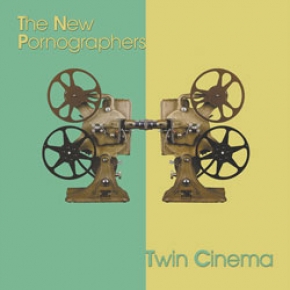 Natalie Portman was wrong; when it comes to retro-pop indie bands, it's actually the New Pornographers, not the Shins, who will change your life. - Rolling Stone
Armed with the songwriting genius Carl "A.C." Newman as their leader, the New Pornographers took the summer of 2003 by the reigns when they unleashed Twin Cinema, their third chapter of 100% pop brilliance.
As with the first two New Pornographers records, Mass Romantic and Electric Version, A.C. Newman's unique enigmatic sustain is backed here by the irresistible charm and raw lung power of quite frankly the best female singer in North America: Neko Case. A.C.'s other ace also returned for the recording: "secret member" Dan Bejar (Destroyer), who weighs in with three wry slices of acerbic pop. Joining him are drummer/studio whiz Kurt Dahle, keyboardist/film director Blaine Thurier, keyboardist/guitarist Todd Fancey, and bassist/NPs production wizard John "JC/DC" Collins. Bringing his long-lost niece Kathryn Calder into the fold for the sessions, made Twin Cinema Newman's most ambitious recording during the Mint years.