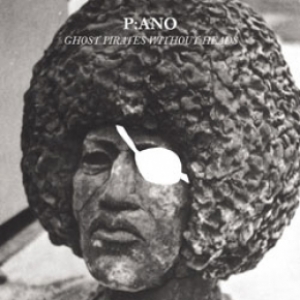 Following their groundbreaking Mint debut Brigadoon, P:ano, Vancouver's brilliant, young quartet of perfect pop practitioners took a hard left in creating their followup mini-album Ghost Pirates Without Heads. With its lush, layered and complex production, and varied, unconventional instrumentation, Brigadoon garnered repeated (and well justified, we think) comparisons to Brian Wilson's opus Smile. While the technical differences between Brigadoon and Ghost Pirates Without Heads are easily noted, what stands out most are the beautiful harmonies, the clever arrangements, and plenty of the wry, quirky wit that were so well received on Brigadoon as well as their previous releases When It's Dark and It's Summer and The Den.
P:ano mixes structural experimentation, odd instrumentation, and excessive cleverness and covers it all in twee finery to disguise the results of untouched brooding. PopMatters
At his best, leader Nick Krgovich has the playful, romantic authority of Stephen Merritt and the ironic detachment of Jens Lekman, making songs like "When You Garden in your Garden" and "Trouble Ahead," pleasantly infectious. - Exclaim!