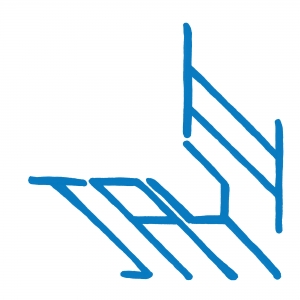 Jay Arner's Jay II is music for outsiders who might not want to be insiders. Sophisticated synth-pop for sensitive types or existential glam-rock for the unsettled. These songs are the soundtrack to fitting in, finding your place in the world of suffering, and finally coming to terms with yourself.
In his quest for self-discovery, Arner channels inspirations ranging from the cheeky charm of Sparks to the regal slink of Roxy Music, the soaring hooks of Fleetwood Mac to the propulsive drive of La Dusseldorf. Jay II synthesizes glam, prog, and electronic funk into a shimmering 2016 pastiche. However, it goes beyond studied homage into the realm of relatable as only pure pop for now people can.
Like the first album, Arner plays most instruments alongside Jessica Delisle, his partner in Energy Slime. Tone zoned guitars, sci-fi synths, and muscular drum fills buff up the understated arrangements like a six-pack revealed under a sweater vest. Recorded and mixed in the span of a month with minimal fuss, these nine songs sound both airtight and breezy.