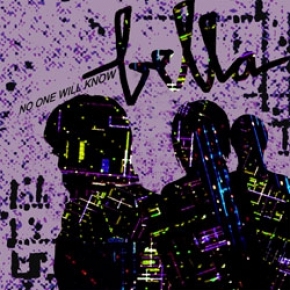 By September 18, 2007, summer was over, but Bella was determined not to let those shorter days get their listeners down. The trio's coyly titled Mint debut No One Will Know extended the blissful season with its dreamy girl-boy-girl vocals, synth hooks, and punchy rhythms. It channels the synth-heavy '80s, but in a gorgeous, non-ironic kind of way, allowing you to relive those sweaty carefree nights from the comfort of your living room, wishing and hoping for one last weekend of summer heat as you and your friends bounce around, perfecting your dance moves.
No One Will Know features contributions from Roddy Bottum and Will Schwartz (Imperial Teen) and Jason Martin (Starflyer 59) under the guiding eye of producer/mastermind Dave Carswell of JC/DC Studios (Tegan and Sara, New Pornographers).
"Bella sound like Dragonette without the cheese factor and Metric minus the "hipper than thou" attitude. The West coast trio's Mint debut captures futuristic indie pop at its most danceable." - Exclaim!
"... while the parts are distinctly familiar, the end result is a creation that gleefully leaves behind the box it came in." - Chart
"... if you are a fan of indie pop, you simply have to have this record in your collection." - AllMusic