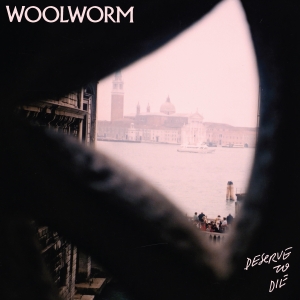 Existential lyrics, loud-quiet-loud dynamics and emotive guitars might have some confusing Deserve to Die for another entry in the current emo revival. Don't get it twisted, however — Woolworm are a hardcore band who have decided to play pop music.
Birthed from Vancouver's hardcore scene, the band have perfected peppy pop songs that simultaneously bear the crushing weight of being alive. On the surface, the music falls somewhere between vintage indie-pop like the Chameleons and fuzzed-out stadium alt-rock like the Smashing Pumpkins, but every once in a while they drop nods to aggressive influences like Integrity and Cold World. 
Thanks to their relentless touring and penchant for pop perfection, Woolworm have spent the last decade steadily growing a feverish fanbase. Their 2012 album Believe in Ourselves is an undeniable (if under heard) cult classic, and they've got a stack of singles and cassettes to prove that it wasn't a one-off fluke. With Deserve to Die, however, they've reached for something beyond themselves. 
The album was produced at Rain City Recorders with Jesse Gander (White Lung, Japandroids, Go It Alone). "It was our first time recording in a studio with a Wikipedia entry," frontman Giles Roy says, noting that they made the most of Gander's plethora of amps and guitars.
The loud, hi-fi production adds gravitas to the band's songs, which are both engaging on their own and as a whole. Deserve to Die, as its title suggests, is a vital, addictive and downright depressing examination of dread and mortality.
"The songs are about loss, regret, alienation, and acceptance. And death," Roy says. "Death is the only constant theme…. We all die, and you can't do much but laugh about it. Also, the whole thing was written over such a long period that our members' lives happened to change drastically throughout the process. We've helped each other through those things at different times. So in some ways, it's about everything at once."
With its hummable melodies and heady themes, Deserve to Die is a perfect late-summer record. You'll find yourself singing along in the sunshine, then you'll contemplate the tragedy that is human existence as the leaves begin to turn.