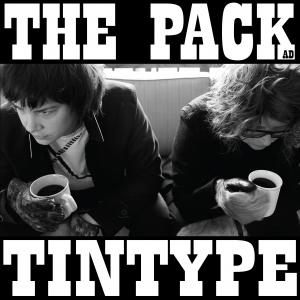 It was the mid 'aughts and this band called The Pack came out of nowhere with some dirt and booze flavoured garage rock and the world made them put "a.d." at the end of their name to signify that things would never be the same. Soon after recording their debut album, Tintype, the band came over to the Mint offices with a bottle of Jack Daniels and walked out of there with a record contract. Tintype came out shortly after in the middle of a grey January in 2008.                                            
A decade later the band has played close to a thousand shows and released seven albums. Their music still feels like a cup of black coffee that you drank too fast (why is my leg moving like that?) but along the way Tintype fell out of print. We've decided to fix that. Tintype is finally being re-issued on the format it was meant to be heard… vinyl. We had it re-mastered and we dug through some dusty boxes for old flyers and photos to include in the liner notes to make it extra special and remind you of what you missed or can't remember.  
Looking for the CD? You can order the original version here.