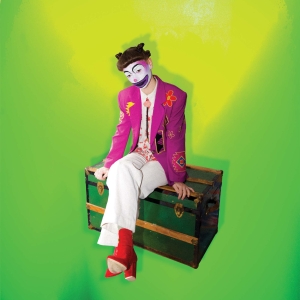 Nora Kelly Band's first full-length album Rodeo Clown roams the range of country-inflected styles–slow burners to foot stompers–but a theme ties it together. The painted smile of the clown, says band leader Kelly, is something she can relate to in some ways she likes–and others she is working to overcome.
"We all know that a clown's role is to act goofy and make their audience laugh, but underneath we have no idea how they are really feeling. I can relate," shares Kelly. "I can be too much of a people pleaser, too worried about putting others at ease even when I'm not smiling inside. It's something I'm working hard to move past, and a lot of the songs on this album reference, in some way, that journey I'm on to break those habits and stand up for myself."
Kelly is quick to point out that just as many songs on the album are joyous and fun, embracing her authentic inner clown who laughs and winks at life's absurdities. "In my previous punk band, DISHPIT, we'd do crazy stunts in our performances, like walking the drummer through the crowd on a dog leash or spraying them with fake blood. I played all sorts of characters in the lyrics of those songs. And you'll meet a bunch more in the Nora Kelly Band songs."
A sampling includes the "horse girl in the city" who mourns "I always tip my server but I've never tipped a cow." Or the deal-maker with God requesting a check-in at the Purgatory Motel instead of boring old heaven. Or the hipster hoarder bragging about all their second hand treasures. The humour is interspersed with heart-breaking ruminations on mortality, meaning and the unknown, spare offerings such as "Catch a Bone" and "Roswell."
"Rodeo Clown is the most enjoyable experience I've had creating music because there was no time pressure," says Kelly, who is 27 and has played in bands since she was a teen in Vancouver. "The pandemic felt lonely and isolating. It stopped the clock on preforming but that opened space to explore recording in a way I never had. It became a time of connecting and re-connecting with super-creative friends. They're such excellent musicians, playing not-so-punk instruments like banjo, pedal steel, organ, violin. We'd meet on weekends at the apartment I share in Montreal's Mile End or in a warehouse jam space in Chabanel and whatever song I'd been noodling around with, we'd all work together to make it come to life.
"The result is this album. But for me, really so much more. My friendships with Rachel Silverstein (harmonies, keys) Vader Ryderwood (harmonies, bass) Dylan Keating (pedal steel) Ethan Soil (drums) and Ellie MacPhee (violin) grew so much that when the world opened back up, we were raring to perform and we still meet up every Sunday to work out arrangements, the best part of my week." 
From blazing bangers to mysterious moments of beauty and intrigue, the 10 songs on 'Rodeo Clown' offer a winding ride towards an inner horizon. Nora Kelly lyrics suggest a destination: Play by your own rules and not the ones others set for us.